PC201/2

Powder Coating Machine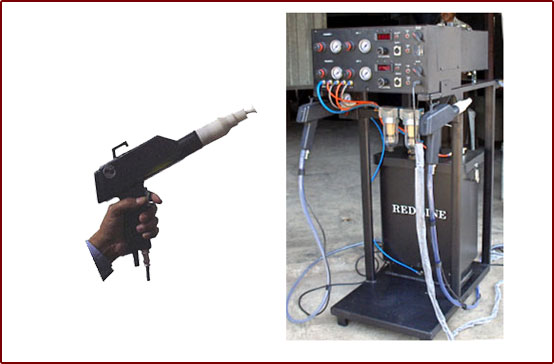 Highlights of the RED LINE PC201/2 - 2 guns at a time
The RED LINE PC201/2 is the ideal powder coating machine for small conveyorised lines which require two manual operators in the same booth. The control panel is built with independent controls for both guns - powder flow and the charging voltage can be separately controlled for each gun. Powder to both guns is fed from a single master hopper of 25-kg (55-lb) capacity.
The RED LINE PC201/2 comes with its own in-built on-line PS2.0 powder sieving system to ensure that powder is first cleansed of contaminants before being sent to the hopper.
Other highlights of the RED LINE PC201/2
Built on the RED LINE 200 platform for ruggedness and reliability
State-of-art electronics in control panel and the guns.
All new powder feed-pump for high performance powder flow.
High quality results - consistently and regularly