Auto 201/x

Powder Coating Machine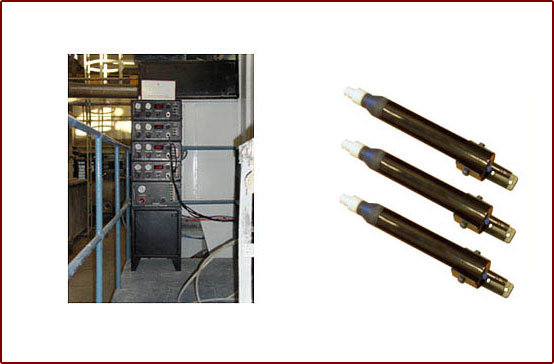 Highlights of the RED LINE Auto 201/x 100 kV multiple gun auto system
RED LINE offers the Auto 201/x powder coating system - auto guns with their unified and integrated control system. These are available in a range of configurations for specific end-use - from Auto 201/2 upto Auto 201/12 - from 2 guns to 12 guns on each console. These guns can be fixed-mounted or reciprocator-mounted as required.
All Auto 201/x systems come with a master hopper (of varying capacities), a single unified control console and all inter-connecting cables and tubings.
Other highlights of the Auto 201/x coating system
Built on the latest RED LINE 201 platform for ruggedness and reliability
State-of-art electronics in control panel and the gun.
Built-in electronic power-pack for clean and regulated power supply to the system.
All new powder feed-pump for high performance powder flow.
High quality results - consistently and regularly