Powder Coating Systems & Powder Coating Plants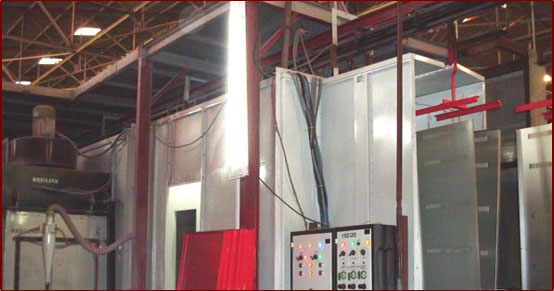 Highlights of the RED LINE POWDER COATING SYSTEMS & PLANTS
RED LINE is a leading Manufacturer and Exporter of wide range of Powder Coating Systems, Powder Coating Plants and Powder Coating Reciprocators. Each such system is custom-designed to meet specific end-user requirements.
These systems could be a simple batch system, a semi-conveyorised system, a basic conveyorised system or one with a high level of automation with auto-guns, reciprocators and optical signalling system.
Please let us know how we can be of assistance to you.